Know how » InfoPrint® Replacement with Microplex
InfoPrint® Replacement with Microplex
Microplex offers a complete product portfolio for replacement in InfoPrint®/IPDS printing environments to meet desired requirements without changing existing infrastructures. This means that only the printer needs to be replaced.
For example, you can replace an IBM®/Ricoh® printer with a Microplex Continuous Laser Printer (SOLID F40, SOLID 60E-2, SOLID 85E, SOLID F140) – with the ability to continue using IPDS or AFP data streams from existing IBM® InfoPrint® 3000, IBM® InfoPrint® 4000, IBM® InfoPrint® 100, IBM® InfoPrint® 75 or OCE® Variostream systems, for example.
The workflows thus remain the same.
Another advantage of Microplex printers is that these printers do not require a converter box to "understand" IPDS.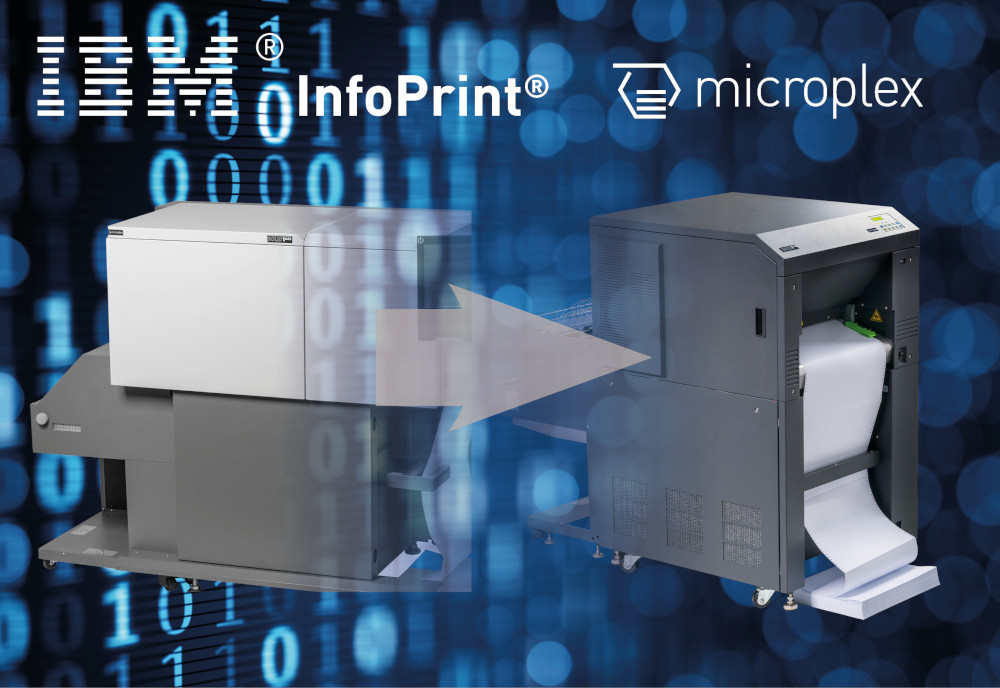 In addition to IPDS, other emulations such as PCL5 can also be used. Thus, you can fall back on a future-proof although equally secure variant of printing.
Microplex has many years of expertise with IPDS and successful projects are proof of this.
You will find more information in the following downloads or on our website following the link InfoPrint®/IPDS Printer Replacement or Replacement.
Our Expertise
Need a replacement printer?