Products » Continuous Laser Printers » SOLID F140
SOLID F140 Continuous Laser Printer
The SOLID F140 is a fast continuous laser printer for monthly print volumes of up to 750,000 pages (A4, 2-up) per month. It can handle print media up to 18 inches wide .

The paper tray, which is included in the price of the device, holds up to 3,000 pages (64 g/m²). Roll-to-roll solutions can also be implemented using the optional GPIO interface.

Due to the straight paper path and the non-contact flash lamp fusing (cold fusing, flash fusing), thermally sensitive materials such as PE, PVC, adhesive labels etc. can also be processed.

PCL5 ensures compatibility with standard laser printers and connection to SAP®

In addition, the SOLID F140 directly replaces discontinued printers such as Printronix® L7032, IBM® Infoprint 3000, IBM® Infoprint 4000, IBM® Infoprint 6500, IBM® Infoprint 100, IBM® Infoprint 75, OCE® Variostream, Okidata® ML series and SOLID 32E with its multiple printer languages (emulations).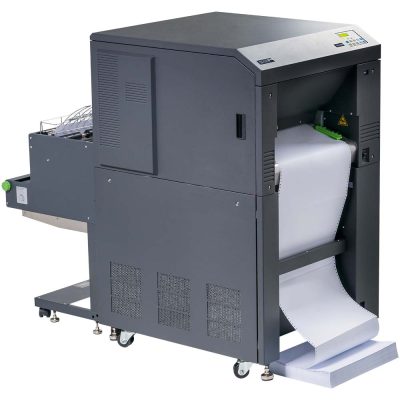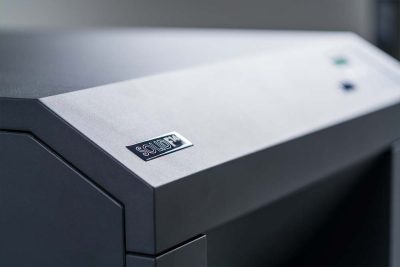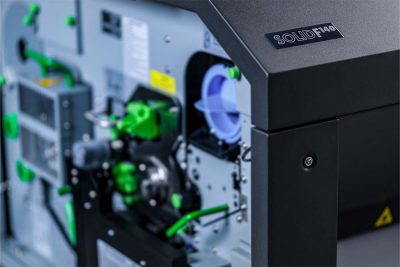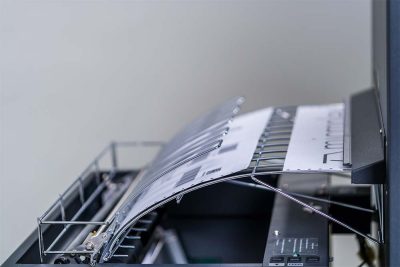 No external drivers or boxes are required for connection to spool systems such as BlueServer® or PRISMA®, as the SOLID 60E-2 directly supports IPDS and PDF print output.


Perfect for:
Label batch printing also on sensitive media such as PE, PVC, etc.
Stickers, labels and tags
Lists, invoices, delivery notes and other business documents
Workflow documents (pick lists, production instructions, etc.)
Batch processing of mailings in 2-up operation
Highlights & Features
Prints on paper, PVC, plastic, etc.
USB, Ethernet (10/100 Mbit) as standard
Laser and matrix printer compatible
SAP® with the standard PCL5e emulation
Perfect control via Status Out
Optional IPDS emulation making it the printer of choice for IBM® solutions
Data Sheet & Driver
Application Brochures
Continuous Laser Printers