Products » Thermal Printers » SOLID 45ET
SOLID 45ET Label Printer
The SOLID 45ET is equipped with a sophisticated tractor paper feed system. This is designed for maximum functional reliability and safe, smooth paper feed at all times. The SOLID 45ET has one tractor as standard, but is also available with a double tractor as a factory option. The double tractors can be used for uninterrupted printing, or for "parallel" printing on two different paper formats.

The rapid print start, fast operating speed and reliable paper feed at all times predestine the SOLID 45ET for smooth integration into demanding logistics and production processes.

PCL5 ensures compatibility with standard laser printers and connection to SAP®.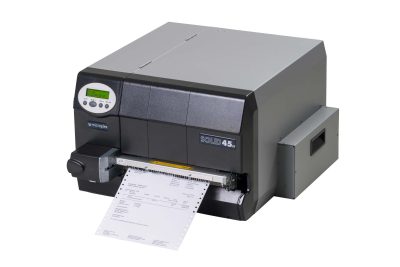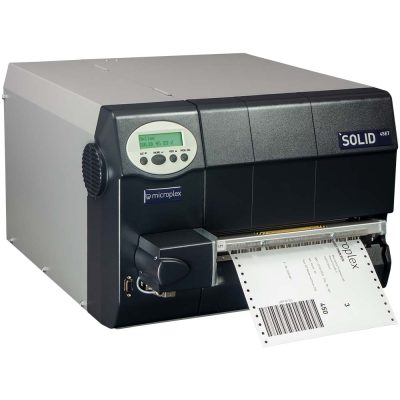 Our Expertise
Need more information about this product?
Perfect for:
Top Sheet Printing
Stickers, labels and tags
Workflow documents
Real-time or batch processing
Highlights & Features
Fast interruption-free printing or two formats (with optional Dual Tractor system)
Completely trouble-free paper handling
First page after just 2 seconds
Up to 45 pages per minute
SAP® and AS/400 compatible through PCL5 + JetCAPS as well as LAN-IPDS
Compatible with standard laser printers
Very high printing speed
Data Sheet & Driver
Application Brochure