Products » Thermal Printers » logiJET TM8
logiJET TM8 A4 Thermal Printer
With the logiJET TM8 you get a mobile label printer that offers you maximum flexibility for logistics processes in mobile use.
You have the choice between stationary use via a 100 – 240 volt AC power supply unit, or alternatively a DC power supply unit for mobile connection to a 24 V, 36 V or 48 V battery.
Data is supplied either via one of the numerous interfaces such as USB, LAN, Centronics, or mobile via the optional WIFI interface.
Mobile label printers are used in a variety of ways for printing A4 labels, delivery notes and pick lists. Benefit from our efficient and cost-effective direct thermal printing.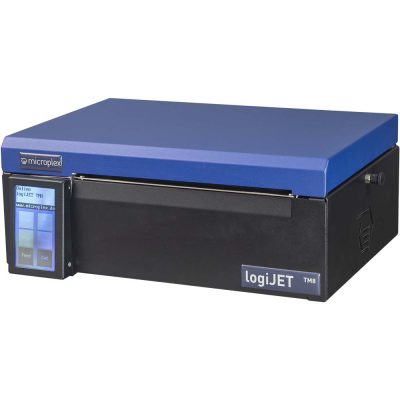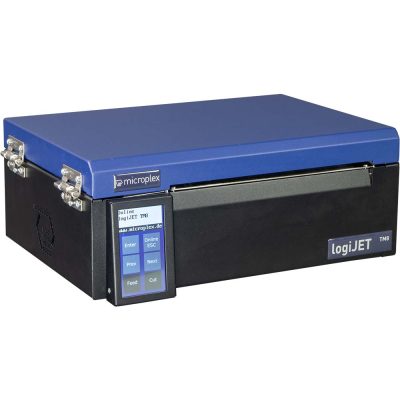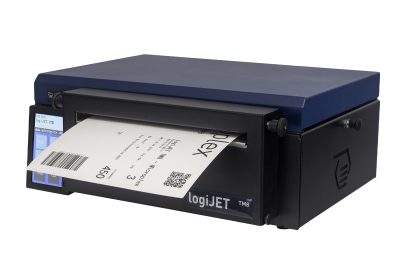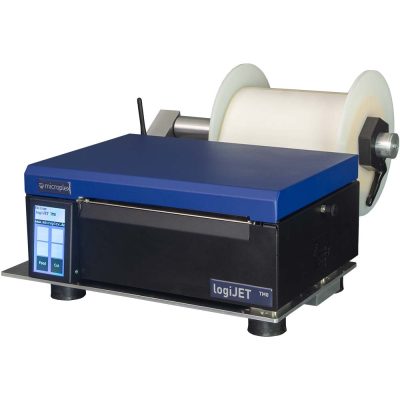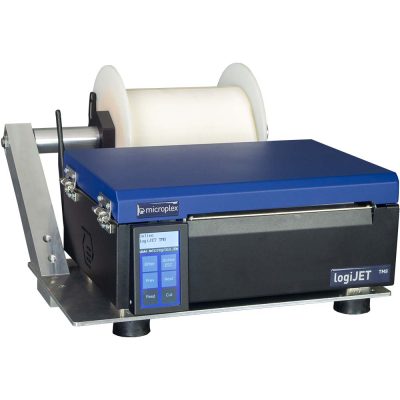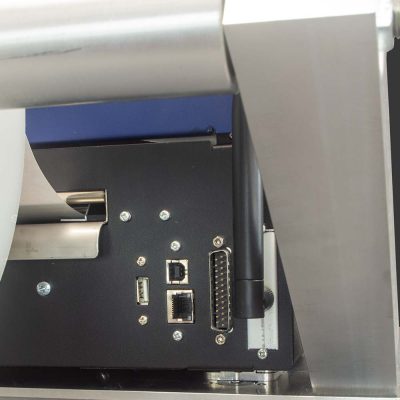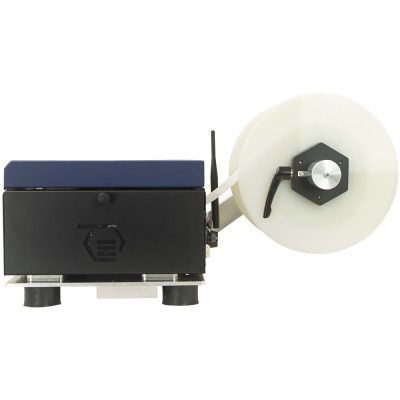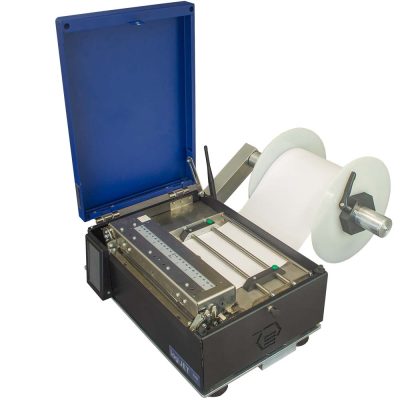 Additionally, the logiJET TM8 also offers an optional RFID functionality, which allows for the simultaneous printing and encoding of UHF RFID inlays.
The compact direct thermal printer can be installed in a very space-saving manner, for example in packaging systems, order picking systems, packing stations or other stationary applications in almost any mounting position.
The newest addition to the logiJET TM8 thermal printer is the 8 inch cutter.
This cutter boasts fast and precise cuts, easy handling, and advanced guillotine cutting technology. Its reliable and safe cutting technology paired with its robust and rugged metal design makes it the perfect tool for your business needs.
Whether you're in the newspaper, mailroom, logistics, or warehouse industry, this new cutter is sure to make your job easier and more efficient.
Perfect for:
Mobile Work Stations
Mobile Vehicle Printer (Forklift)
Packing stations with limited space
Locations with high dust load
Printing of loading lists, cover sheets, etc.
Printing of delivery bills, pallet labels, etc.
Printing of receipts for banks, protocols, etc.
Our Expertise
Need individual consultation?
User friendly and versatile
The intuitive touch panel of the logiJET TM8 ensures simple and uncomplicated operability. It is a large color touch panel that displays all printer states both as text and in color. This allows you to immediately recognize when user intervention is required based on the color displayed. You can also configure all the printer's settings via the panel. To prevent unintentional intervention, the panel has a lock function.
Another advantage is the ease of mounting: Expand the mobile label printer with an optional mounting plate. This makes it easy to mount on mobile platforms such as fork trucks. The vibration dampers specially designed for the device effectively decouple the mounting plate from vibrations or shocks from the mounting surface. For maintenance purposes, you detach the device from the mounting plate completely without tools.
The robust metal housing also withstands the toughest demands of industrial use, is shock-resistant and effectively protects the print mechanism from dust, dirt and mechanical stress. This ensures a long service life for the product and trouble-free operation.
Multiple Connection Options
By default, the logiJET TM8 has the following interfaces: USB and Ethernet interface. An optional WIFI interface is available for connection to modern wireless networks. This is directly connected to the Microplex Multi-Intelligence Controller.
The Microplex WIFI interface offers numerous features:
WIFI 802.11 b/g/n
Up to 150 Mbps Transfer Rate
WPA/ WPA2, WPA – PSK/WPA2 – PSK, WEP (64 bit, 128 bit) Encryption
IEEE 802.1X Authentication Standard

In addition, the mobile label printer understands over 40 different printer languages, including laser printer languages such as PCL5 and Kyocera Prescribe. The logiJET TM8 also optimally processes common thermal printer languages such as Datamax, Labelpoint, Printronix IGP and Zebra ZPL.
Highlights & Features
Compatible mit: PCL5, IGP, IPDS, PDF, ZPL II, uvm.
WIFI optional
Laser printer compatible
SAP® und AS/400 compatible
very compact design, robust metal housing
AC-Version: 100 – 240 V, 50/60 Hz
DC-Version: 24 V, 36 V oder 48 V Power Supply