Products » Continuous Laser Printers » SOLID 60E-2
SOLID 60E-2 Continuous Forms Laser Printer
The SOLID 60E-2 prints on a wide range of materials at a speed of 60 pages A4 landscape per minute. The powerful Microplex controller guarantees this print speed even with complex data such as graphics and 2D barcodes on print material up to 16 inches wide.

Xenon flash lamp fusing (cold fusing) enables the processing of sensitive media such as plastics or material with security features such as holograms or security stripes.

The SOLID 60E-2 directly replaces no longer available printers such as Printronix® L7032, IBM® InfoPrint® 3000, IBM® InfoPrint® 4000, IBM® InfoPrint® 6500, IBM® InfoPrint® 100, IBM® InfoPrint® 75, OCE® Variostream, Okidata® ML series and SOLID 32E with its versatile printer languages.

No external drivers or boxes are required for connection to spool systems such as BlueServer® or PRISMA®, as the SOLID 60E-2 directly supports IPDS and PDF® print output.

The paper tray for 3,000 sheets (64 g/m²) is already included in the basic price.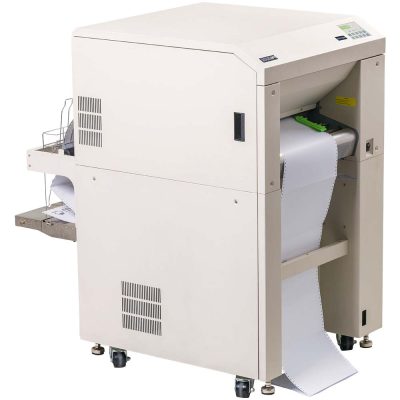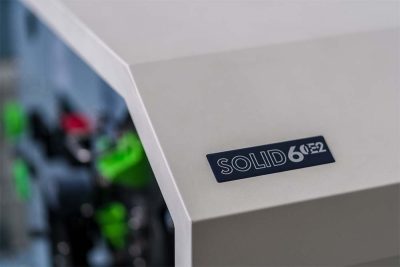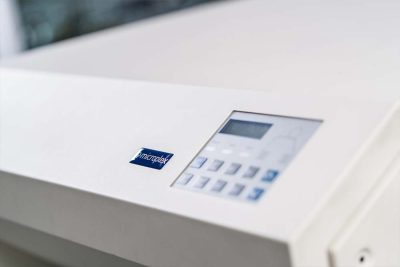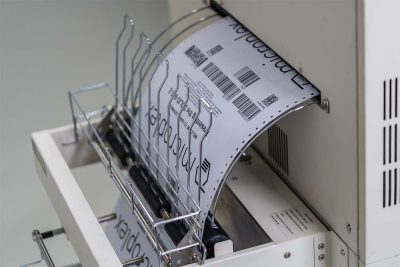 Perfect for:
A5 pallet labels, postcards, tickets, shelf labelling
Address label printing (Cheshire)
Optional process integration with GPIO interface
Integration into standard laser printer applications thanks to PCL5 compatibility
Connection to SAP®, IBM® etc. without external drivers
Our Expertise
Do you need any more information?
Highlights & Features
Prints on paper, PVC, plastic, etc.
USB, Ethernet (10/100 Mbit) as standard
Laser and matrix printer compatible
SAP® with the standard PCL5e emulation
Perfect control via Status Out
Optional IPDS emulation making it the printer of choice for IBM® solutions
Data Sheet & Driver
Application Brochures
Continuous Laser Printers