Products » Thermal Printers » logiJET T4-HS
logiJET T4-HS Thermal Label Printer
The Microplex logiJET T4-HS is a fast and robust 4-inch thermal printer for highest demands in production and logistics.

A technology refresh with the latest flathead printing technology and the highly flexible Microplex controller provide print speeds up to 12 inches per second and 300 dpi print resolution.

The logiJET T4-HS processes a wide range of materials such as paper, cardboard, plastic, coated and pre-printed materials with ease.

Simultaneous processing of multiple printer languages (e.g. PCL5, IGP and Prescribe) and connection via a wide range of interfaces such as LAN, WIFI, Centronics, USB, RS232, RS422 further increase flexibility.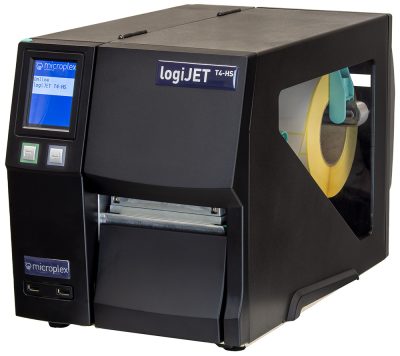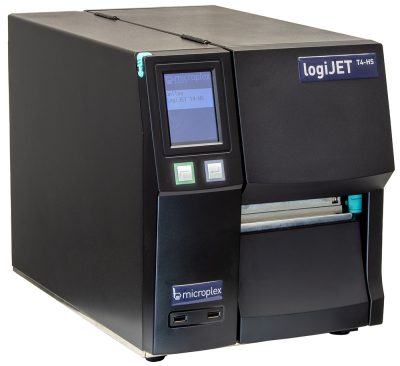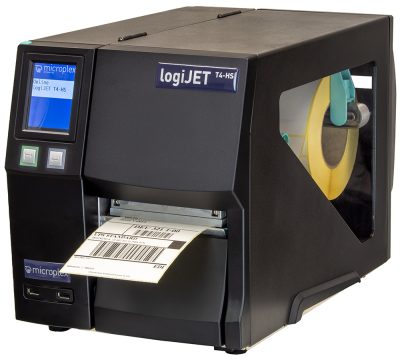 Perfect for:
Stickers, labels and tags on different materials
Multi-web loop labels on plastic material
Batch printing of shipping labels
Just-in-time printing with cutting knife (cutter)
Fast on-demand printing at the workstation with peel-off module
Highlights & Features
Print speed 12 inch/s
1D and 2D-Barcodes
IDOL Windows driver included
Ethernet (10/100 MBit)
Thermal and matrix emulations
Automatic switching of the active interface
Automatic switching of the emulation depending on the interface
Data Sheet & Driver
Application Brochures