Products » Thermal Printers » logiJET T8-3
logiJET T8-3 Thermal Label Printer
The Microplex logiJET T8-3 is a rugged 8-inch thermal printer with metal housing, fanless and dust-resistant design for the toughest loads in harsh production and logistics environments.

It can be connected directly to AS/400 or iSeries servers. Among many other printer languages (emulations), PCL5 , Kyocera Prescribe and PDF® Direct Printing are supported.

In addition, the logiJET T8-3 can be used in a highly flexible manner via WIFI or HP PCL5 emulation if desired.

Thanks to the large print width, high 300 dpi resolution and optional cutter, different formats can be printed and cut alternately in a single operation.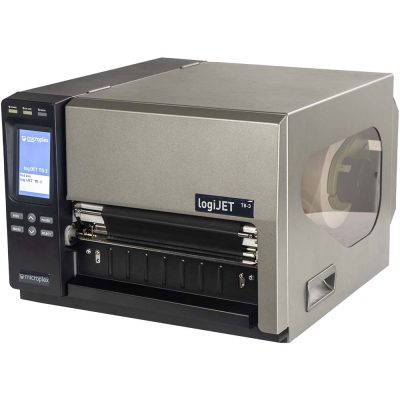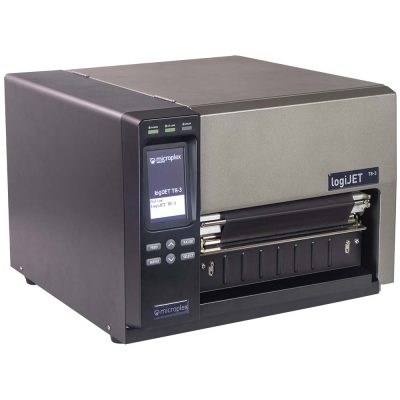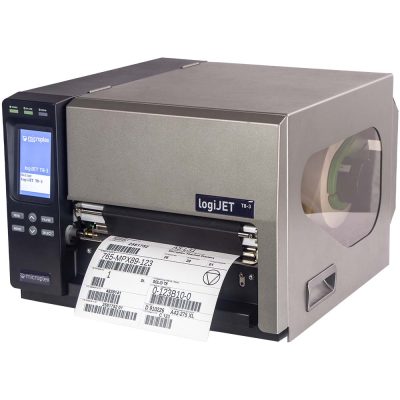 Our Expertise
Want to learn more about this product?
Perfect for:
Toughest production and logistics applications
VDA labels in optimal orientation
DIN A4 labels and tags
Price tags, PDF direct printing and much more.
Highlights & Features
Easy handling
1D- und 2D-Barcodes
Ethernet (10/100 MBit) standard, WiFi optional
Optional PCL5e emulation to run directly from SAP®
GPIO/SPS-Control optional
IDOL Windows Driver included
Various Thermal and Matrix Emulations
Various formats in a single work process
Data Sheet & Driver
Application Brochures