Solutions » eCommerce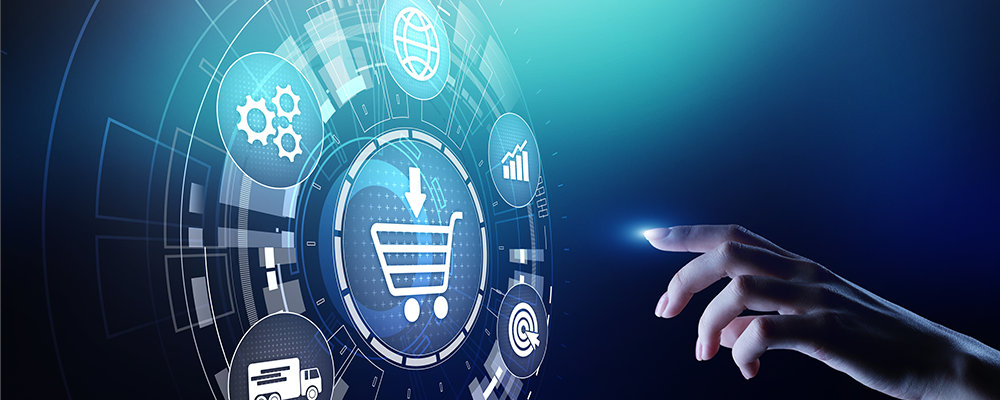 Microplex eCommerce Print Solutions
Field of Application
Product labeling
Integration into packaging systems
Logistics
Highlights at a Glance
Laser and thermal printers available
High degree of freedom in programming
SAP®- and AS/400 compatible (via PCL5 + JetCAPS and LAN-IPDS)
Compatible with standard laser printers
Our Expertise
Learn about eCommerce print solutions!
---
Smooth eCommerce Printing Solutions
In eCommerce, sales and delivery processes are optimised to perfection in order to increase efficiency and improve the customer experience. The aim is to achieve the shortest possible time between the purchase decision, order and delivery of the goods.

The largely electronic processes are optimally complemented by Microplex printers. Immediately after a customer order, various documents such as pick lists, shipping documents, invoices and shipping labels still need to be printed. Here it is crucial that the eCommerce printing solution is optimally networked with the electronic systems. This includes direct communication with the mainframe system in terms of interface and printer language.
Microplex printers have data interfaces such as USB, Ethernet, WLAN, Centronics etc. as well as control options such as GPIO and Status-Out, which ensure smooth cooperation in the overall system.
The generated print data is processed by using one of the more than 40 available printer languages (emulations) and printed just-in-time in top quality.
Configuration Options and Customization
If the diverse configuration options are ever insufficient or if there are special requests, we are always able to adapt our controller firmware individually and customize it to the customer's needs.
Sound interesting to you?
---
Application Brochures & Spotlights
Our Solution