Products » Continuous Laser Printers » SOLID F40
SOLID F40 Continuous Laser Printer
Inexpensive to buy, inexpensive to run: the SOLID F40 is the most economical printer in its class. As a continuous laser printer for medium print volumes, it offers a very wide range of applications.

The powerful Microplex controller guarantees connection variability, convenient system integration and high pressure performance with low noise

Cold fusing using xenon flash lamps enables the processing of thermally sensitive media such as plastic or PVC. Fusing is also easy on thicker materials.

The SOLID F40 is an ideal replacement for discontinued Printronix® L7032, IBM® InfoPrint® 3000, IBM® InfoPrint® 4000, IBM® InfoPrint® 6500, IBM® InfoPrint® 100, IBM® InfoPrint® 75, OCE® Variostream, Okidata® ML series and SOLID 32E printers.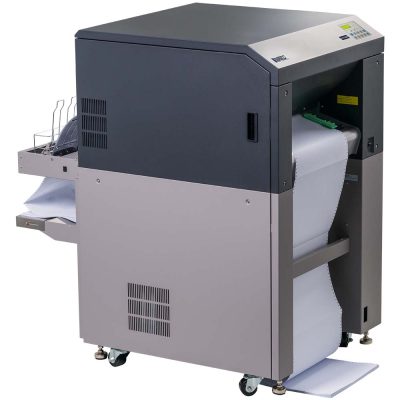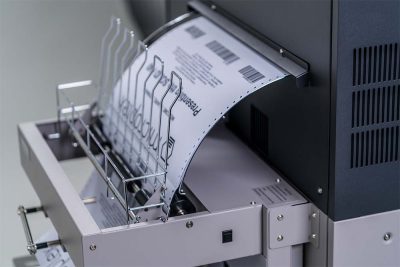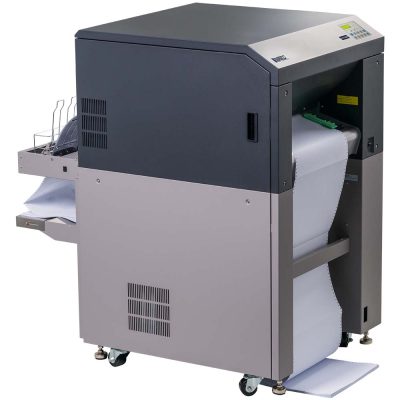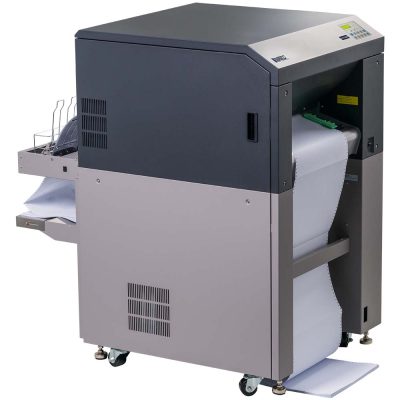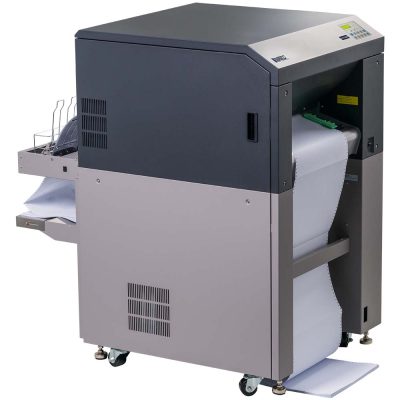 No external drivers or boxes are required for connection to spool systems such as BlueServer® or PRISMA®, as the SOLID F40 directly supports IPDS and PDF print output.

The SOLID F40 has a paper tray for up to 3,000 sheets (64 g/m²) as standard.
Perfect for:
Label batch printing with security features such as holograms etc.
Printing of address labels (Cheshire) with 2D barcodes
Reports, lists, protocols
Tags, tickets and cardboard labels up to 204 g/m²
PDF direct printing optional
Highlights & Features
Prints on paper, PVC, plastic, etc.
USB, Ethernet (10/100 Mbit) as standard
Laser and matrix printer compatible
SAP® with the standard PCL5e emulation
Perfect control via Status Out
Optional IPDS emulation making it the printer of choice for IBM® solutions
Data Sheet & Driver
Application Brochures
Continuous Laser Printers