Solutions » Logistics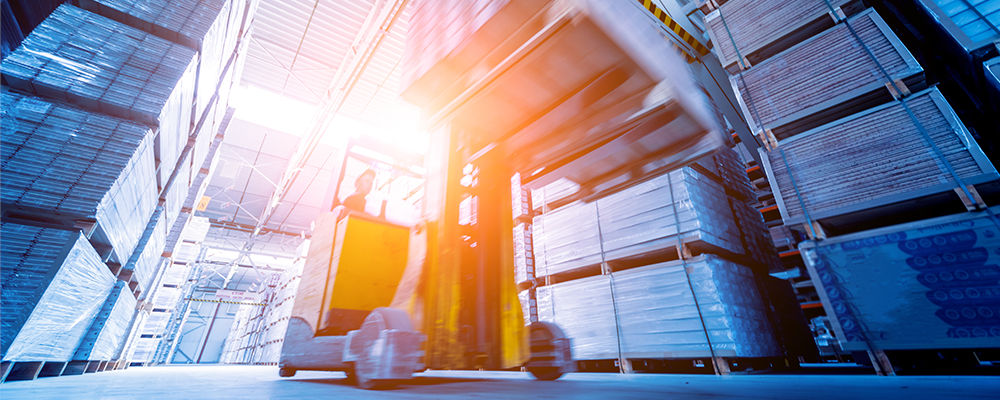 Microplex Printer in Logistics Applications
The applications in the field of logistics are as broad as the product range of Microplex Printware AG.

The applications include printing tasks in
distribution logistics,
picking,
printing,
warehousing,
goods distribution,
eCommerce,
fulfillment, as well as in
in plant engineering and integration.
The printers used must be fast, reliable, low-maintenance, space-saving, flexible to use, easy to operate and set up, and also quick and cost-effective to maintain.
Field of Applications
Printers for shipping documents, address labels in distribution centers
Printers for storage documents and labels in warehouses
Forklift printers in warehouses and distribution centers
Just-in-time printers for shipping documents in picking systems
Printers for GHS compliant product labels in chemical, laboratory and pharmaceutical applications
Batch printers of picking documents and logs
Plug-and-print printers to replace old printer hardware
Printers for different emulations at the same time, e.g. PCL5, ZPL and Lineprinter in one printer
Need more information about our logistics application?
Microplex – Reliable Printers for Logistics & Distribution
Microplex printers can cope with almost any print data stream. This is ensured by more than 40 supported printer languages (emulations). These include widely used languages such as IGP/PGL, PCL5, Zebra ZPL, Labelpoint, PDF® direct printing , but also languages for special applications such as QMS Magnum CODE-V, IPDS, Lineprinter, to name but a few.

These printer languages (emulations) can be used across technologies. This means, for example, that thermal printers can be operated with line printer data or laser printer languages such as PCL5. Laser printers with thermal printer languages such as Zebra ZPL or IGP can also be operated.
The connection to many systems such as Windows®, Linux, AS/400, SAP® etc. is easily possible with this.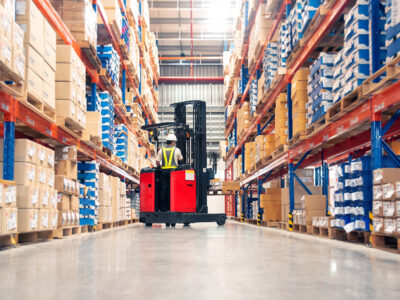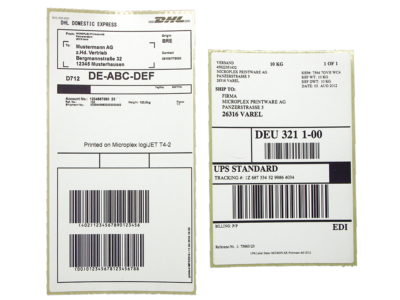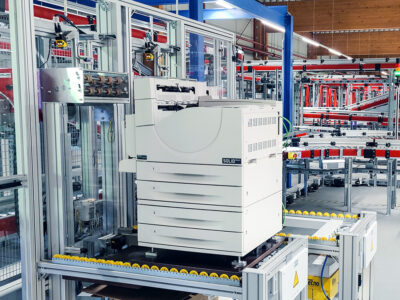 Smooth Logistics Processes – Thanks to Microplex
The comprehensive support of many printer languages also enables you to replace old, no longer functional or discontinued printers directly with a Microplex printer without changing your application data (replacement).

This not only saves you a lot of money on adapting the application or programming new data, but also gives you the advantages of modern printing technology such as higher and consistent print speed, high print quality, lower noise levels (line printers) and economical operation.

Microplex logistics printers support a high degree of system integration with logistics systems such as order picking systems, conveyor belt systems, packaging and shipping systems, warehouse systems, etc. This is ensured by a number of communication interfaces such as GPIO, Status-Out, SNMP, web interface, etc. With the help of these communication interfaces, real handshake connections can be realised between the printer and your system.
The operating sequences are optimally synchronised and just-in-time applications can run safely.
Microplex printers are also flexible when it comes to power supply. You can choose from models that are operated stationary with 100-240V AC and also models that are supplied with lower voltages such as 12V, 24V, 36V, or 48V DC mobile on e.g. forklifts, trolleys, mobile workstations etc.

The selection of printer interfaces, standard and optional, is also extensive. These include USB, Centronics, RS232, RS422, Ethernet and WLAN (compatible with IEEE 802.1X authentication).
Interested in a customized solution?
Individual Customizations
Our in-house product development and product support with short communication channels guarantees individual and customised adaptation to the requirements of the application in cooperation with our customers.

Contact us today, we will be happy to advise you personally.
Our Solutions