Solutions » Distribution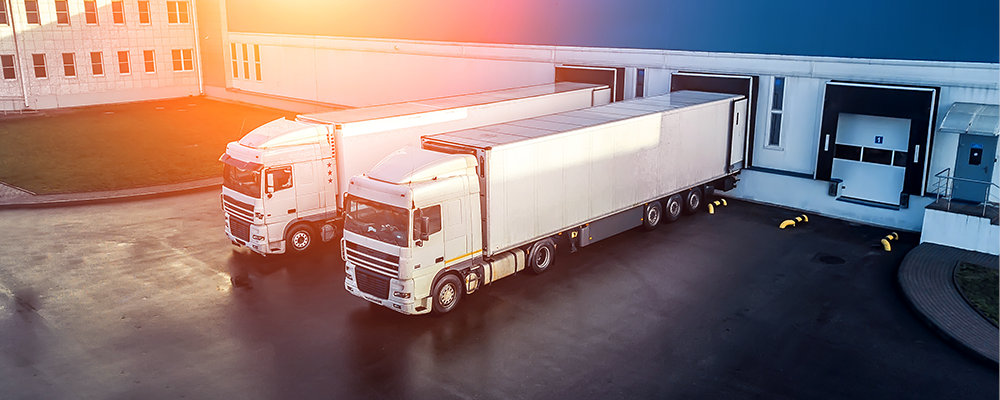 Printing Solutions for Distribution
Maximum Flexibility for Mission-Critical Logistics Processes
Field of Applications
Just-in-time printing of labels, delivery bills, invoices, reports, etc.
Large series printing on various materials
Plug-and-Print Integration
Handling of existing print data and configurations
Highlights at a Glance
Compatible with: IGP, CODE-V, PDF, PCL5, IPDS, ZPLII, etc.
More than 40 printer languages (emulations) available
Hardware handshake via GPIO interface
Cost and time efficient printing
Our Expertise
Discover your just-in-time printing solution!
---
Applications for Distribution Centers
In times of globalisation, distribution centres now play a major role in the central processing of incoming and outgoing goods.
Distribution centres supply, for example, both end consumers with their ordered goods and retailers who want to restock goods and products in their individual shops.

The operation of a distribution center/fulfilment center is therefore a just-in-time challenge. On-site printing of documents such as pick lists, delivery notes, invoices, reports and shipping labels is business critical.
Microplex printers are installed in a wide variety of applications in distribution and fulfilment centers, including DIY stores and various wholesalers & retailers that ship and process food, clothing or other goods.
A key feature of Microplex printers is our ability to integrate into the existing environment without changing the process or data. At the same time, Microplex offers better print quality and lower operating costs.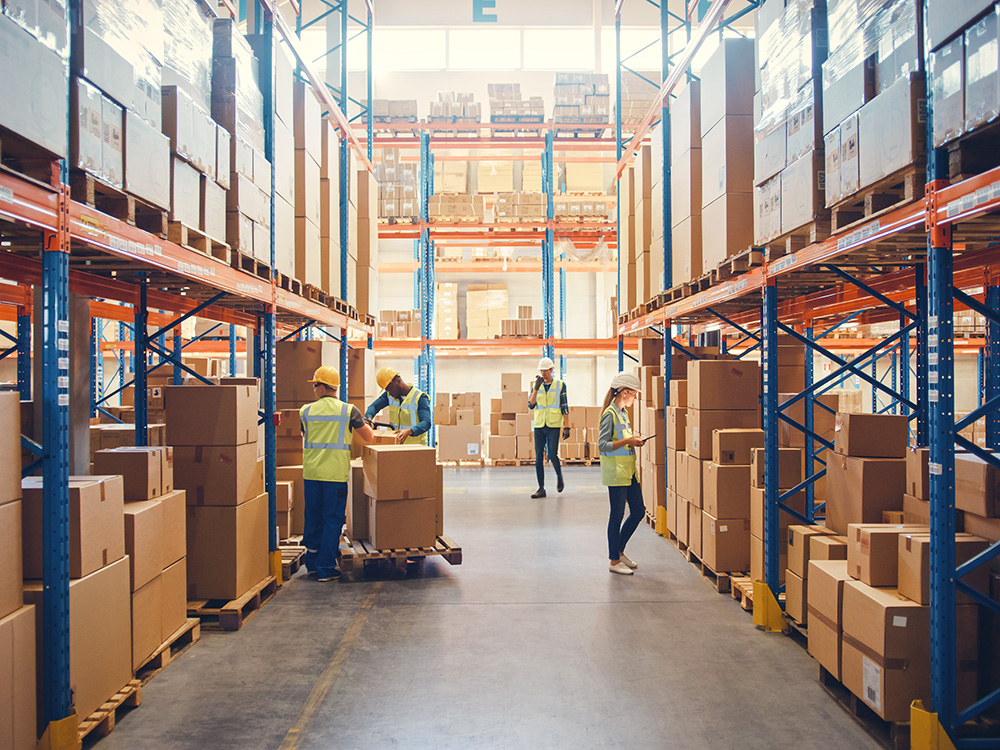 Support for more than 40 printer languages (emulations), such as IGP/PGL, PCL5, Zebra ZPL, Labelpoint, PDF® direct printing , as well as languages for specific applications such as QMS Magnum CODE-V, IPDS, Lineprinter, etc., makes cross-technology use effortless.
This means that, for example, thermal printers with line printer data or laser printer languages such as PCL5 can be operated.
Laser printers with thermal printer languages such as Zebra ZPL or IGP can also be operated. A connection to systems such as Windows®, Linux, AS/400, SAP® etc. is easily possible.
Legacy aspects, the replacement of discontinued (line) printers without changing your application data and the possibility to use GPIO to control the workflow are further reasons to choose Microplex.
Across all technologies (thermal transfer printing, direct thermal printing, continuous printing, cut sheet printing, mobile printing) you can choose the right printer for your application.
Application Examples
Printing reports on continuous paper
Batch printing of picking documents
Delivery bills just-in-time on cut-sheet media
Shipping labels on mobile thermal printers
GPIO hardware handshake for workflow control
Application Example Details
Replace legacy IBM® InfoPrint printers with advanced printing technology from Microplex, without changing application specifications for printing shelf price labels, order picking labels and retail labels
Plug-and-print replacement of obsolete line matrix printers to improve print quality, speed and reduce noise levels when printing frozen food labels, outdoor retail labels and carton labels using existing print data such as CODE-V or IGP
Application Example Details
Integrate cut-sheet printers with fast first page via GPIO control into automated picking lines to improve output quality and increase workflow security levels
Replacement of thermal printers to continuous laser printers using existing thermal language, e.g. IGP for printing shelf price labels, order lists or carton labels
Print grocery store labels from an SAP® environment without changing the application, simply plug and print
---
Plug-and-Print Configuration Options
Microplex printers with their Multi Intelligence Controller have a wide range of configuration options and can thus be individually adapted to the respective application.

In addition to the software feedback via SNMP and Status-Out, the Microplex printers can be very conveniently integrated into a WiFi and administered.

Another configuration option is the use of an optional signal system to visualise the current print status. In this way, possible operating faults can be detected immediately and remedied as quickly as possible.
Configuration Options at a Glance
Monitor printer status and print status via SNMP and Status-Out
Individual feedback via the data channel (Status-Out)
User-friendly configuration via web panel (website)
Modern WiFi interface with all current protocols, security standards and authentication standards (IEEE 802.1X)
Optional signal system for visualising the current printing process ("online/ready to print", "busy/in the printing process" and "offline/error")
---
Customized Firmware Adaptations
Our in-house product development and our product support with short communication channels guarantee individual and customised adaptation to the requirements of the application in cooperation with our customers.
You can also find more information in the areas of Logistics, Trade & Retail, eCommerce und Integration.
---
Application Brochure & Spotlight
Our Solution