Products » Cutsheet Laser Printers » SOLID 52A4
SOLID 52A4 Cut Sheet Laser Printer
The SOLID 52A4 is an A4 cut sheet laser printer with a print speed of 52 A4 pages per minute. A special highlight of this printer is the ability to process particularly small formats such as A6 or special custom formats such as the KLT or Small GTL format (74 x 210 mm) from the paper cassettes.
In addition to its ability to process PCL5 data, the SOLID 52A4 also offers optional PDF® direct printing. Furthermore, the SOLID 52A4 is compatible with commonly used thermal printer emulations such as IGP-10, Labelpoint, ZPL etc. as well as line printer emulations such as IBM® Proprinter, Epson ESC, MT-600/MT40 etc.
It combines maximum reliability with versatile paper handling. The optional face-up output, GPIO/SPS control option and status-out, with the unique Microplex controller, provide the intelligence to integrate the SOLID 52A4 into production lines where control and "handshake" is the most important requirement.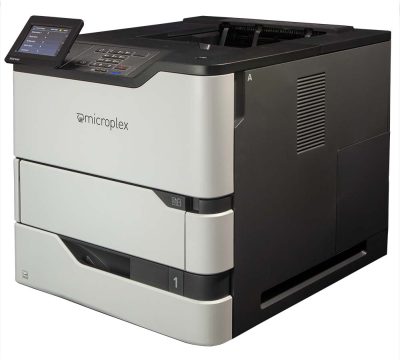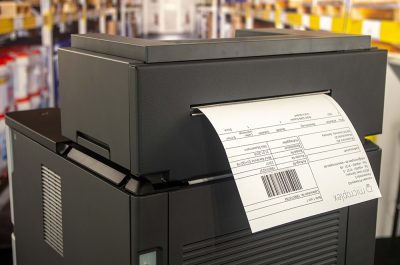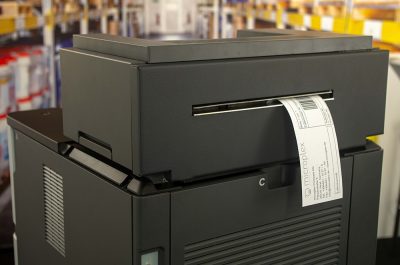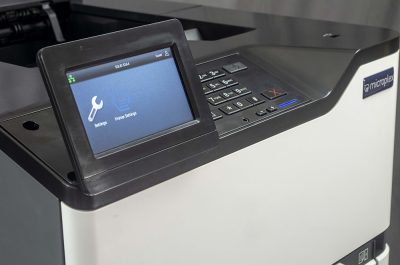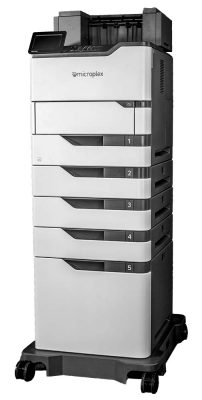 Perfect for:
Paper exit face-up and face-down
Integration with GPIO bi-directional communication
Special paper sizes like A6, KLT (74 x 210 mm)
printing with different emulations (PCL5, IGP, IPDS, …)
Just-in-Time Applications
Document output in face-up (optional) and face-down
If it is important for your application that the print output is face-up, the SOLID 52A4 is the right solution. Due to the flexible mechanics, printouts can be output both face-up (optional) and face-down.
Communication with your system via GPIO interface
The SOLID 52A4 reacts to your signal. Thanks to the integrated GPIO interface, which is available as an option, the printout of the SOLID 52A4 can be synchronized with any PLC-controlled system and starts printing after a signal. Printed pages are acknowledged by an electrical signal.
Compact integration into logistics systems
The printouts of the SOLID 52A4 can be taken directly from the printer. This means that systems can be designed very compactly and neatly without having to construct a complex paper handling.
Maximum paper capacity up to 4300 sheets from up to 5 cassettes
The SOLID 52A4 can be equipped with up to 4 additional cassettes in addition to the standard 550-sheet cassette. This can either be up to 4 cassettes per 550 sheets, or a large paper feed for 2100 sheets plus 3 more cassettes per 550 sheets. The cartridges can be controlled individually, so you can stock up to 5 different formats or types of paper in the printer. The cassettes can also be virtually combined to form a large cassette. This gives your SOLID 52A4 "one" cartridge with 4300 sheets of paper. It can print large jobs or a long time without adding paper. Switching the individual cassettes is done automatically.
Lineprinter Replacement with the SOLID 52A4
Why should some line printers or line printers be replaced with a SOLID 52A4 cut-sheet laser printer? There are applications that can be operated much more efficiently with a Microplex single-sheet laser printer than is possible with an continuous dot-matrix printer.
Highlights & Features
Optional WIFI, PDF direct print
Duplex printing standard
Flexible extension options for paper feed and tray
Full integration in production lines through GPIO / Status-Out
Data Sheet & Driver
Application Brochures