Products » Cutsheet Laser Printers » SOLID 90A3-2
DISCONTINUED (EOL) – CONSUMABLES AND SPARE PARTS AVAILABLE
SOLID 90A3-2 Cut Sheet Laser Printer
The SOLID 90A3-2 is a fast A3 cut sheet laser printer, designed for constant continuous operation or just-in-time applications in process-controlled production and logistics lines.
The fast first page, the intelligent barcode printing, the robust design and the optional GPIO interface offer the best prerequisites for use in plant engineering or integration. A web interface, Status Out and SNMP are available for convenient monitoring of the printer or querying the printer and print job status.

As standard, the SOLID 90A3-2 has 4 paper feeders, which can be used to feed various print media from A5R to A3W from 60 – 220 g/m². The paper is deposited either face-up or face-down. Thanks to the straight paper feed via the optional large capacity feeder, print materials up to a weight of 300 g/m² can be processed, for example for blister cards in serial printing. Finisher options with stacker and stapling function are optionally available for filing the printed pages.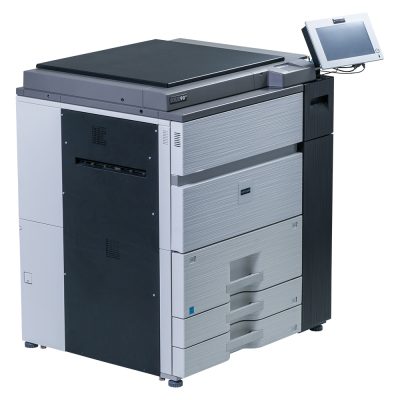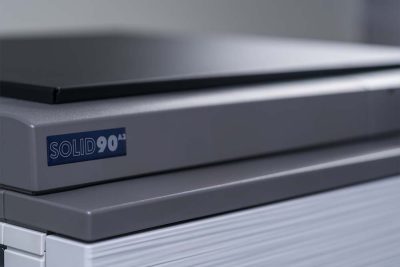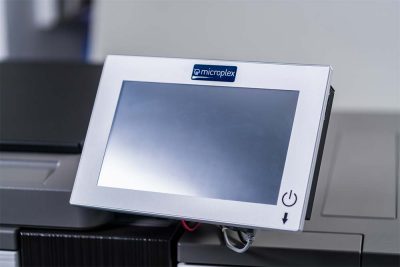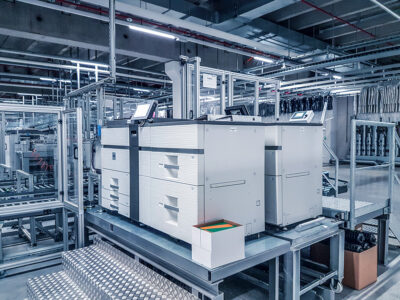 Perfect for:
Just-in-time printing of delivery notes, pick lists, invoices, etc.
Mailings, logs, lists
Price tags, hangtags, blisters, tickets up to 300 g/m² via additional feeder
Highlights & Features
Minimal downtime and extremely long maintenance intervals
Toner refill possible during operation
Flexible expansion options for paper feed and tray
Optional IPDS emulation making it the printer of choice for IBM solutions
Duplex printing at full printing speed
Data Sheet & Driver
Application Brochures