News » Latest news » Cheshire Labeling On-Demand and Just-In …
28. May 2021
Cheshire Labeling On-Demand and Just-In Time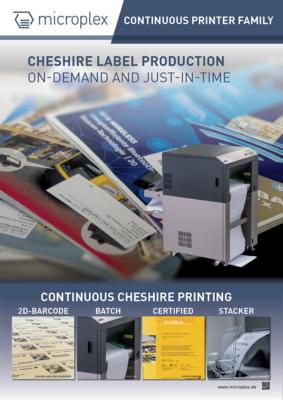 Subscribers to magazines, catalogs or other printed media are familiar with these
"little address labels"
that stick to their magazine or other printed media. These labels not only provide the recipient's address and sender information, but often also contain a
2D barcode
so that the shipping service provider can inform the sender in the event of non-delivery or address changes.
The so-called
Cheshire labels are printed on continuous paper
, which is then further processed and finally affixed as a single label to the magazine, catalog or even envelope.
Microplex offers
perfect fanfold laser printers for this purpose
, such as the
SOLID F40
. In addition, our SOLID F40 is
certified by Deutsche Post AG
, so you can be sure that the barcodes and print quality meet the required standards for mailing providers.
Would you like to learn more? Then visit our website to find out more about the
SOLID F40
.