News » Latest news » Replacement for IBM®/Ricoh® 4000 Serie…
09. November 2022
Replacement for IBM®/Ricoh® 4000 Series InfoPrint Systems
Most legacy IPDS continuous form laser printers are reaching end of life. Parts, service, and maintenance availability are limited. After the end of service for IBM® InfoPrint 100 and IBM® InfoPrint 75 in 2021, Ricoh has now announced the end of service for IBM® InfoPrint 4100 effective in March 31, 2024. OCE® VarioStream customers are facing the same problem since OCE® has announced the end of support for its VS7100 printer models VS7120 and VS7160 in 2019 and finally 2021 for all remaining units like VS7110 and VS7170.
Microplex Printware offers a complete product portfolio to replace IPDS printers, including the Microplex SOLID 85E continuous form printer. Continue to use IPDS or AFP data streams from existing IBM® InfoPrint 3000, IBM® InfoPrint 4000, IBM® InfoPrint 100, IBM® InfoPrint 75 or OCE® VarioStream systems. There is no reason to spend time and resources developing a new data stream when the one you use works great. Microplex printers do not require a converter box to "understand" IPDS. In addition to IPDS, other emulations, such as PCL5, can also be used. Microplex printers feature 40+ printer languages (emulations).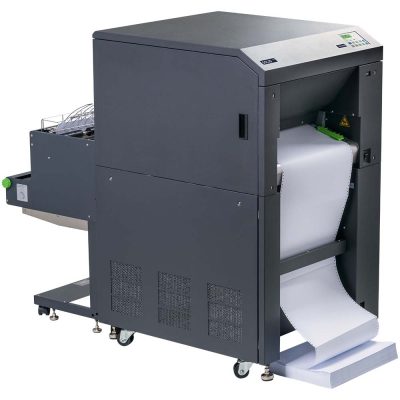 Learn more about Repacement with Microplex printers on our website: Replacement
Do you have any further questions? Please get in touch with our Sales Team at sales@microplex.de!